(via
possibly the most aptly-titled io9 post yet
)
Why yes, I am jealous.
Seriously, what is it with kid-at-heart geeks and their obsessive desire to live in enclosed, elevated spaces?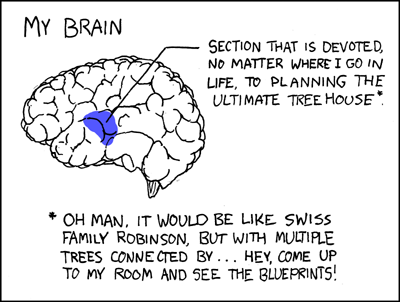 Did you guys know that there's
an entire freakin' cottage industry built on
ridiculously
awesome
treehouses?
And then there are the behemoths of treehouse royalty like these
Blueforest
designs, which seem to trump even
regular
houses in
prettiness
full-on aesthetic functionality.
Oh well. At least I can kind of live this dream vicariously through my toys.